---
Light Up Your Home With A Touch Of Glamour
Create a gorgeous, romantic, or warm atmosphere with this stunning crystal-embellished table lamp. The crystal shade creates a soft & cosy atmosphere that will make any room feel more inviting and comfortable for everyone.
This is the perfect gift for anyone who loves lighting up their space! Give someone special something they'll love forever!
Change Your Vibes With Just A Touch
With a single tap, you can transform the way your environment looks and feels.
 Want a romantic atmosphere? Tap.
 Want to just unwind and relax? Tap.
 Want to get the party going? Tap.
THE POSSIBILITIES ARE ENDLESS!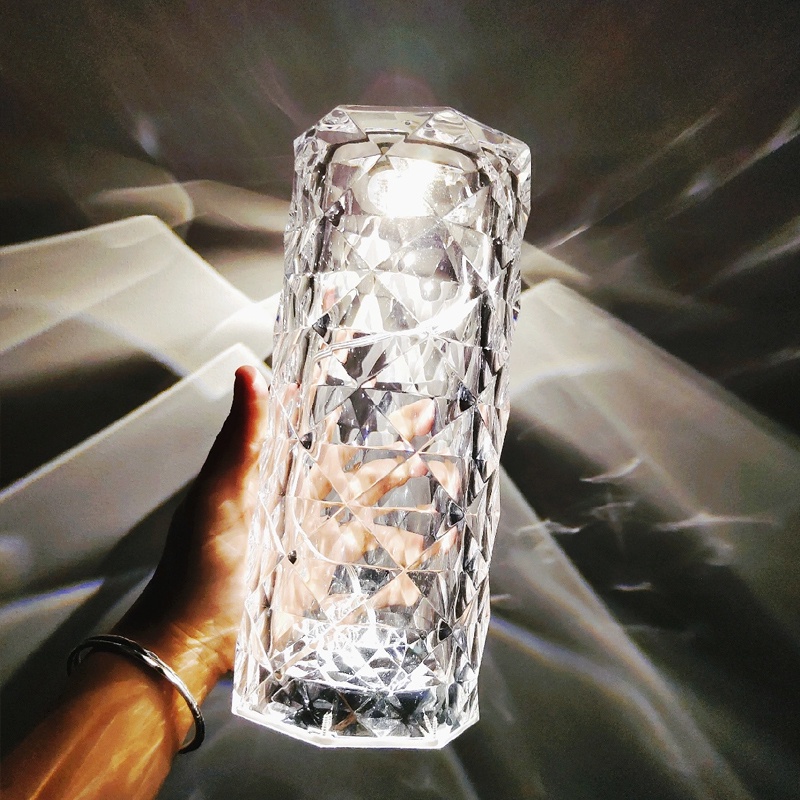 Create An Elegant Look
With beautifully cut crystals, the stunning table lamp will add a touch of glamour to any room in your house.
Also, suitable for a corridor, closet, hotel, dining room, study room, office, art display, etc.
The Perfect Way To Unwind From A Stressful Day
Relax and unwind in the warm glow of this new concept luxury table lamp. Use it as a bedside table lamp to soothe you to sleep.
This lamp will help ease your mind from the day-to-day stress. Let the warm colours of the lamp transform your space into an environment filled with positive energy.
A Sparkle Of Luxury
Using special 3D technology, this elegant table lamp gives off 3D clear lines, smooth lines with a diamond-like effect.
The refraction of the light through the crystal lamp is bright and colourful, very stylish.
16 LED LIGHT COLOURS
It features 16 light colour temperatures that are intimate and convenient, delicate, comfortable and natural, and soft.
MOLLYUS GUARANTEE
✅ If for any reason you are not satisfied, please contact us, and we will ensure you receive a full refund.
✅ Every order is shipped with a Track code, which allows you to track your package wherever it goes. 
✅ All our products come with a 6-month warranty which covers all defects
This section doesn't currently include any content. Add content to this section using the sidebar.